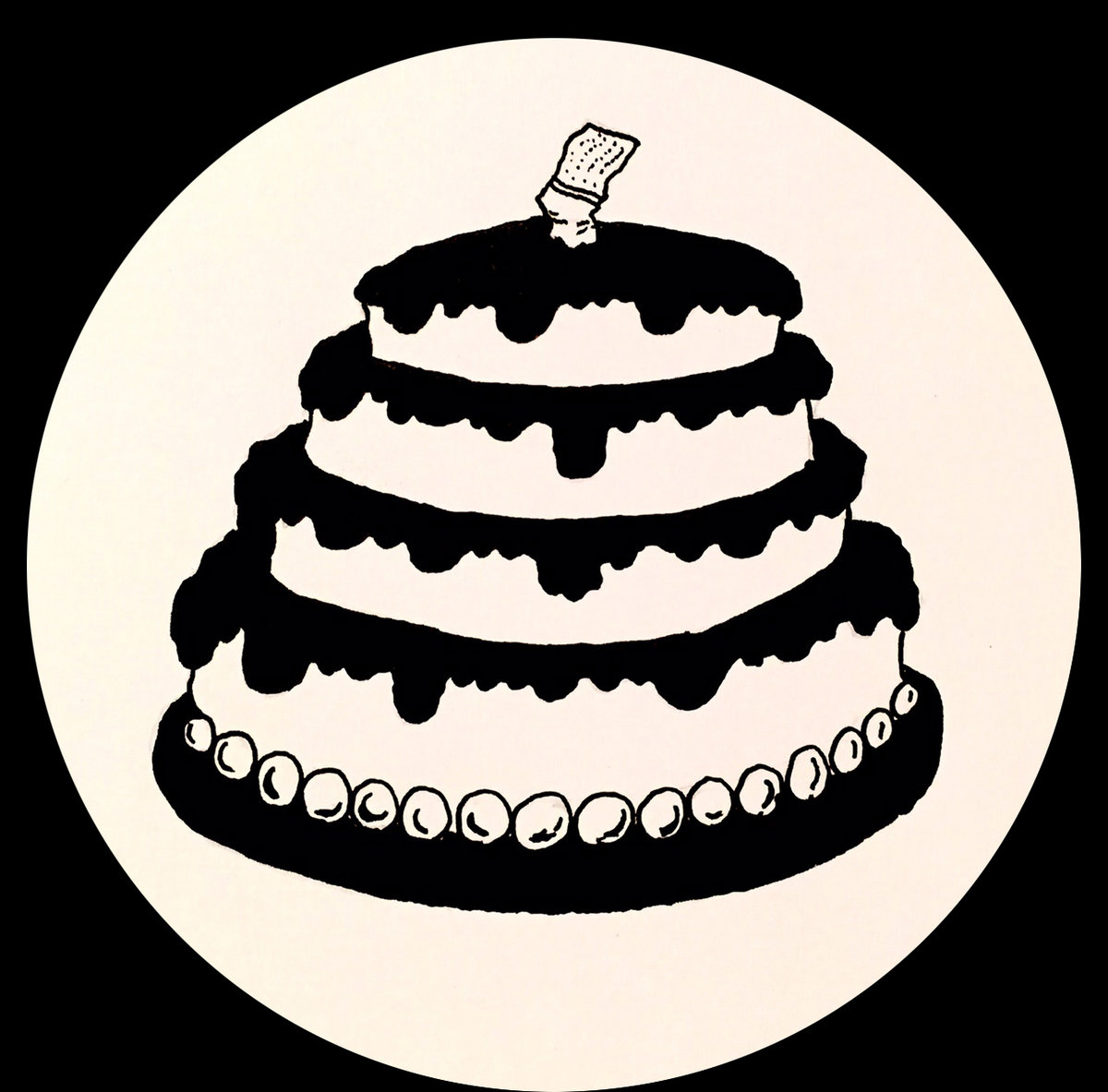 Bad Cake Records is a tape label that appeared in early 2018 and boasts 10 releases so far. Run by Tony Lien, the Minnesota label fashions itself a "misfit, non-elitist cassette label with no set aesthetic." The real link I hear between their releases is that each artist does their cooking in a home studio and keeps it on the raw lo-fi side.
Future Deli is the newest offering by Dere Moans, the project of label head Tony Lien, available now on tape and digital download (https://deremoans.bandcamp.com/album/future-deli). The artwork recalls the aesthetic of vaporwave, and you are met immediately with upbeat music that calls back to old video games. This is a concept album – envision a deli filled with happy autonomous robots beeping around while forever cleaning and getting orders. 
Dere Moans present a fully realized suite that straddles many genres to create different moods, much like a painter's palette. Fuzzy lo-fi bit-crushed bass synths move in tandem with sequencers running complex melodies at blinding speed. A group of Moog, Korg, and Roland synthesizers at times resemble a Commodore 64 or NES-based chiptune album, whereas other tracks contain echoes of Frank Zappa's Synclavier work.  
Wobbly smooth jazz plunderphonics are sprinkled with bizarre samples from cooking shows, milk ads, and perhaps educational after school programs. Imagine going down a Youtube rabbit hole during the middle of the night and finding yourself viewing a found footage upload that has been edited and mutated into a glitch-filled oddity. 
Lien uses many unusual sonic textures as material for Future Deli. For example, the sound of chewing sets up the foundation of one track, which might be one the more original approaches to composition I've heard in years. It's not out of bounds to imagine this as a '90s import CD sitting in the fusion section complete with obi strip. Tony Lien is an artist that knows his studio, utilizing it like a flowing instrument, hours of labor creating a seemingly effortless album – a laudable goal everyone should strive for.
– Jeff Brown